Traditional Czech manufacturer of steel tanks and constructions
BAEST Machines
& Structures, a.s.
Engineering company with a wide production program
Industry
BAEST, Machines & Structures deals in designs and manufacturing of machinery and equipment. Engineering is one of the most important sectors, which represents the key industry for us but as well as for many other developed countries.
Our products are also intended for construction, agriculture, petrochemistry, hydro-power management. We also manufacture hydrogen storage tanks.
BAEST, Machines & Structures, a.s. provides production of welded steel structures and tanks and other follow-up activities. Thanks to our qualified staff we are able to provide complex engineering production in a wide range of parts and products. The company also has a modern and versatile production facility that allows to realize a wide portfolio of engineering products.
Our company has all necessary certificates for production and assembly, with stable experienced personnel and reliable machinery. We are able to supply our manufactured structures, including design and manufacturing documentation, surface preservation and final assembly, including the required finishes and delivery to the customer.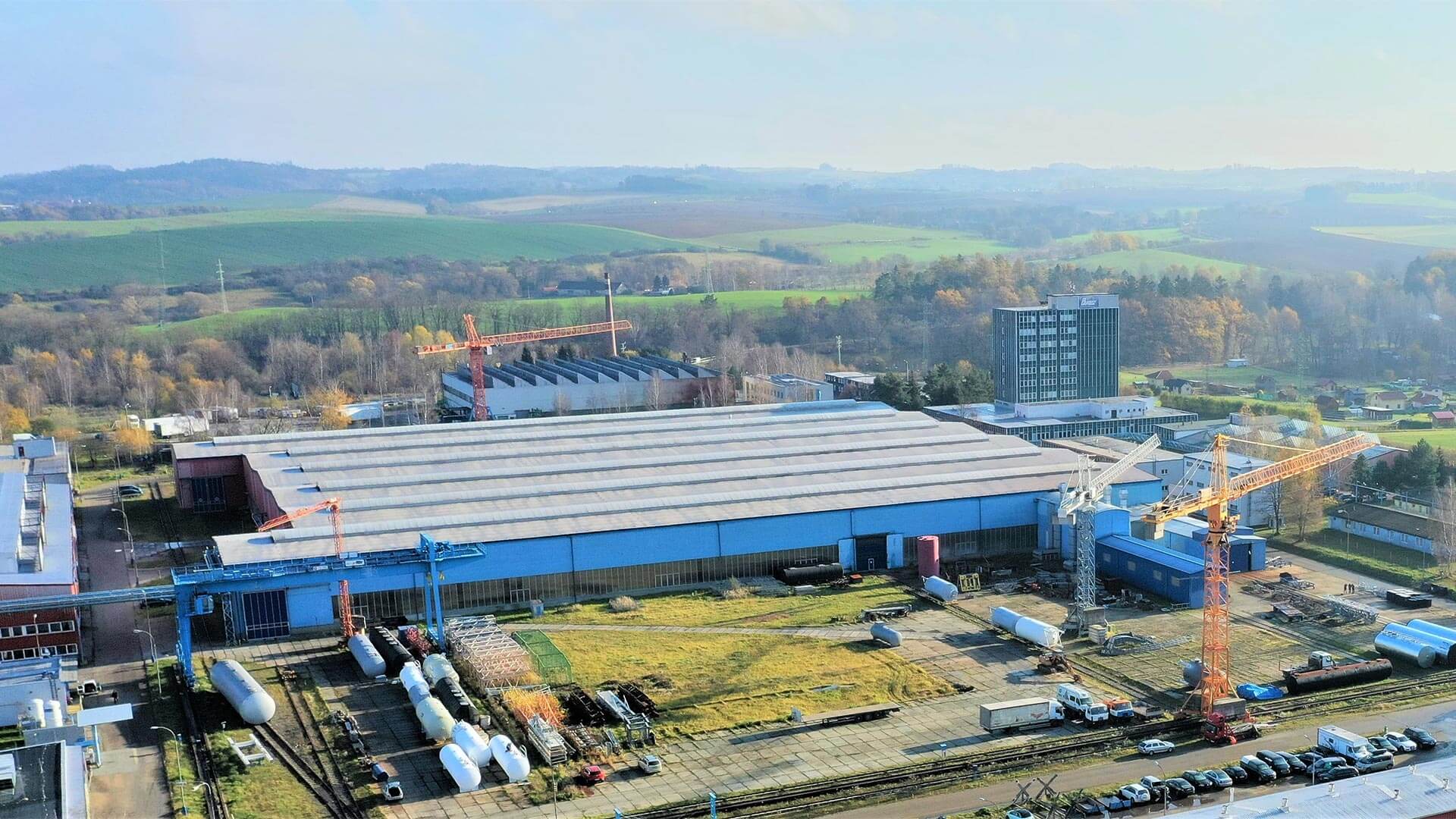 BAEST Machines & Structures, a.s.
About company
BAEST Machines & Structures, a.s., is a private company with its manufacturing programme aimed at the production of welded steel structures and equipment for construction industry, machinery, energy industry, ecology and agriculture as well as chemical, petrochemical and food industries, employing about 240 people. The company operates production halls of the floorage of 30,000 m2 and storage areas as large as 10,000 m2 located in company's own premises covering the area of 17 ha. The production plants are well equipped with necessary lifting and handling technologies of the loading capacity up to 50 tons.
Carrying capacity of technology
BAEST, Machines
& Structures, a.s.